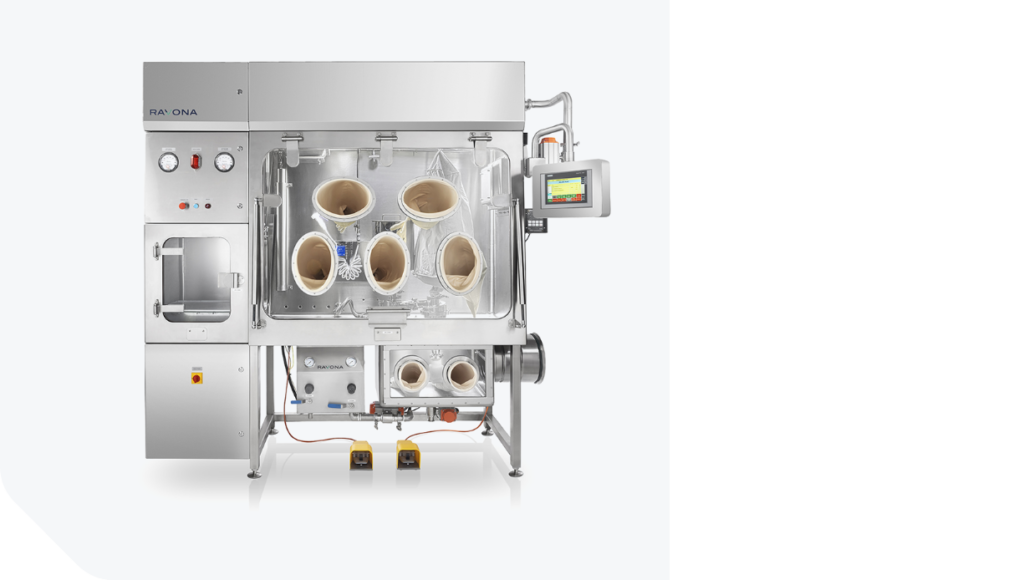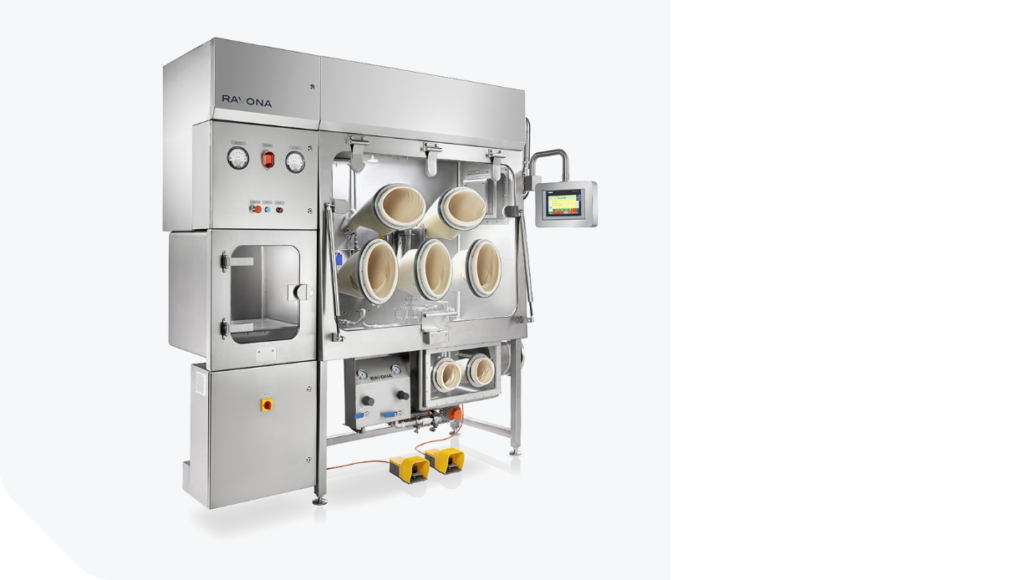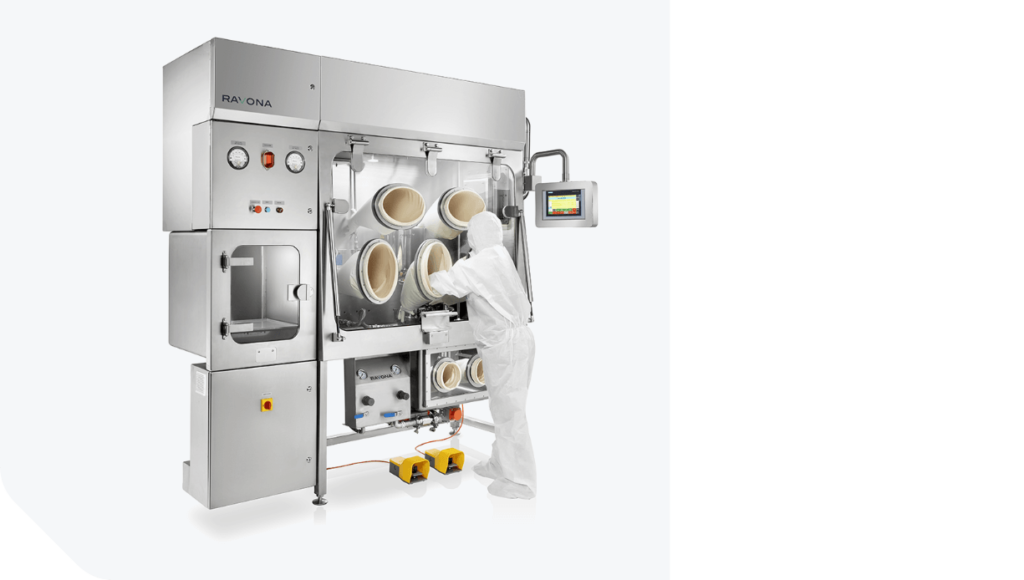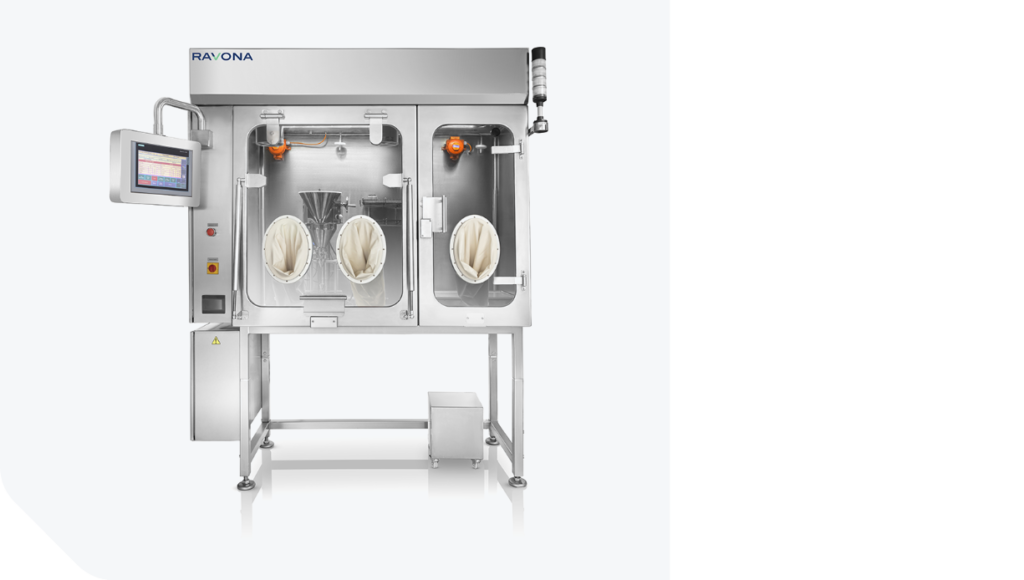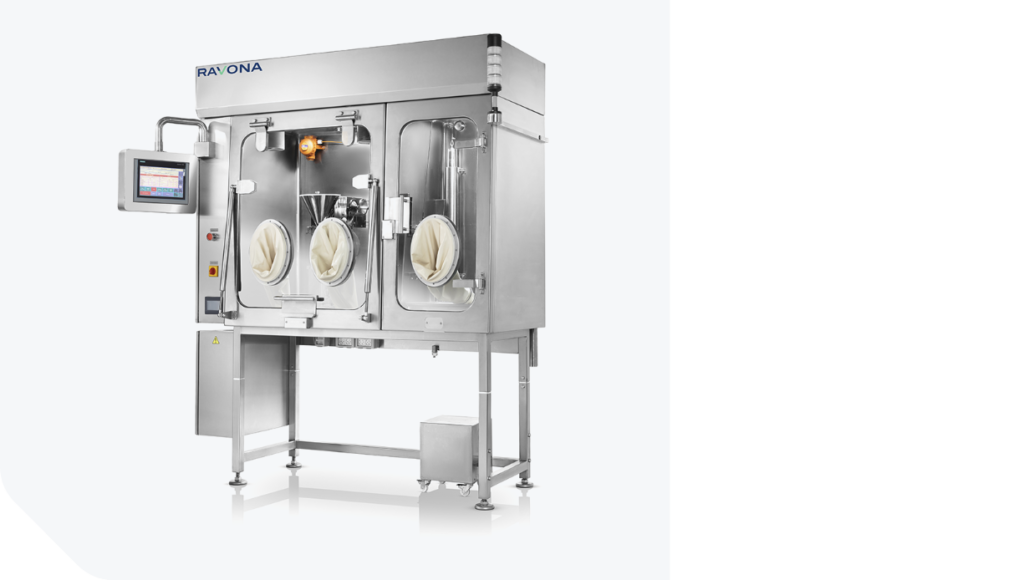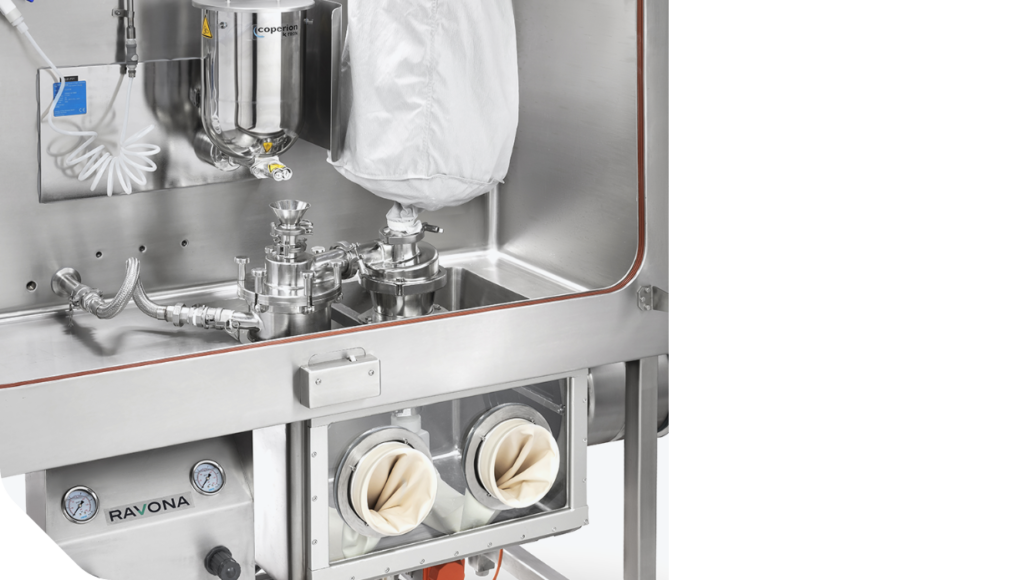 State-of-the-art specialized containment, in accordance with your specific needs.
Ravona's containment isolators protect pharmaceutical industry personnel and the environment from dangerous substances. Designed in accordance with specific customer needs, our isolators provide the highest level of OEL operator protection (less than 1 nanograms/m²).
Our isolators are used for a variety of functions:
Weighing highly active substances

 

Adding API powder into mixing vessels

 

Dispensing powders

 

Dissolving powdery API in a solvent

 

Incorporating additional materials

 

Heating & cooling, nutsche filter integration

 

Reactor integrations
Isolator manufacturing takes place in Ravona's manufacturing site, thus ensuring superb production quality and precise compliance with strict regulation and standards.

The perfect integrated solution for HPAPI production and R&D.

Ravona offers a vast variety of unique integrations, from milling and sieving to dispensing, weighing and more.

Lifting system for heavy loads that adapts to all drum sizes. Offers reliable, repeatable and accurate drum docking onto the Isolator's inflatable seal port.
Drum Docking & Lift System

Ravona isolators offer the possibility to work with explosive materials, and can be installed in an ATEX zone.

We Comply with the Following Standards and Guidelines
Experience containment excellence, your way.

Precision-Based Innovation

Service Excellence

Custom Engineering
Trusted Quality